At this time of year, feet get itchy. Christmas and New Year's Eve are over, travel companies are pushing travel deals and we're thinking about where we would like to go in 2019.
Meanwhile, in London, it's starting to feel very cold outside and people are hibernating post-festivities – trying to save money and make up for excessive eating and drinking during the holidays.  
In a year that, for me, is going to be about trying to budget better and save money, a lot of the dreaming I'm doing about potential destinations in 2019 is unlikely to become reality. However, in order to stave off the bug and satisfy the itch, I'm going to try to embody the travelling spirit while exploring closer to home. Later in the year that may take the form of trips – including hiking and camping – in the UK or in Europe. For now, that means exploring my own city, London.  
London is a bottomless treasure trove. I've lived here more than 10 years and I've only scratched the surface of all that there is to do in this magnificent city. With a quiet weekend ahead of me, I decided on Friday to visit a museum or gallery over the weekend. After reading a Time Out article about all that's on at the moment, I decided on two of my favourite cultural destinations: The Victoria and Albert Museum (V&A) and Somerset House.  
The V&A currently has a gaming exhibition (Videogames: Design/Play/Disrupt) on, and Somerset House is displaying the art of South African artist Athi-Patra Ruga, who I'd not come across before, but I saw that his art was vibrant and colourful; the perfect antidote to a grey January.  
My boyfriend and I started at the V&A and, before going into the temporary exhibition, visited two of my favourite areas: the sculptures beside the central courtyard and the fashion section. Gaming exhibition entry cost £18 for a ticket, quite expensive but definitely worth it. The exhibition helped me to appreciate all of the artistry and creativity that goes into the creation of a video game. Notebooks and sketches from the creators are displayed next to the final products, as well as information about the people and the motivations behind the games. There is a film on the impact of gaming worldwide and a section where visitors can play independent, amateur arcade games.  
After sandwiches, my boyfriend and I went to a café near South Kensington station for cake and coffee. Fernandez and Wells is a simple but stylish café that stands out amid the bustling tourist traps in the area. Over pasteis de natas and carrot cake, we decided to walk to Somerset House; about an hour's walk. The walk took us through Knightsbridge, the royal parks, past Buckingham Palace and, finally, onto Embankment. Walking through St James' Park towards 10 Downing Street, we fed the park's tame swans and squirrels with muesli and nuts. I love walking around London like this as it lets you see how different areas in London connect. I'd not done this particular walk before, although I've been to destinations and areas along it, and it gave me the same sense of exploration and excitement that exploring a new city would.    
It was gone 4pm by the time we arrived at Somerset House, and getting dark. The Christmas ice rink was up in the courtyard, its final weekend until next year. We crossed the courtyard to enter the small, free artist's exhibition. It was bustling with a relatively young crowd enjoying the bright tapestries, photographs and sculptures. There's a fun and fabulous lean to Ruga's work, and a future-facing, liberal outlook. It's a small but thought-provoking collection that's worth seeing.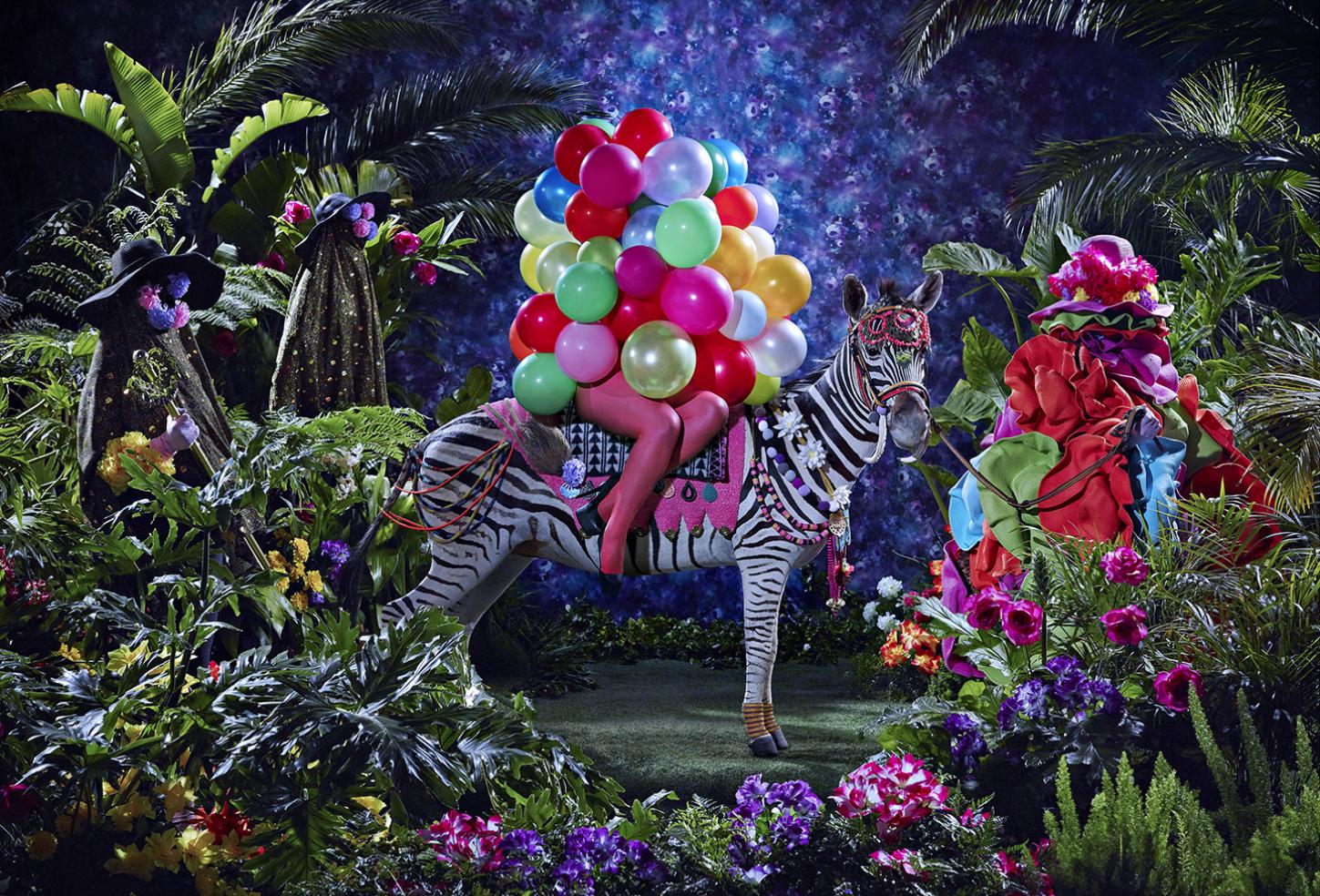 All in all, I had a day full of new experiences and without leaving my city. I really enjoy day trips like this when I have the free time, and plan to do more like it in 2019. Whether it's walks or exhibitions, I think many of us are guilty of not taking advantage of what our local areas have to offer. It might help to try and look at our own towns or cities through the eyes of a tourist; how would they make the most of their time here?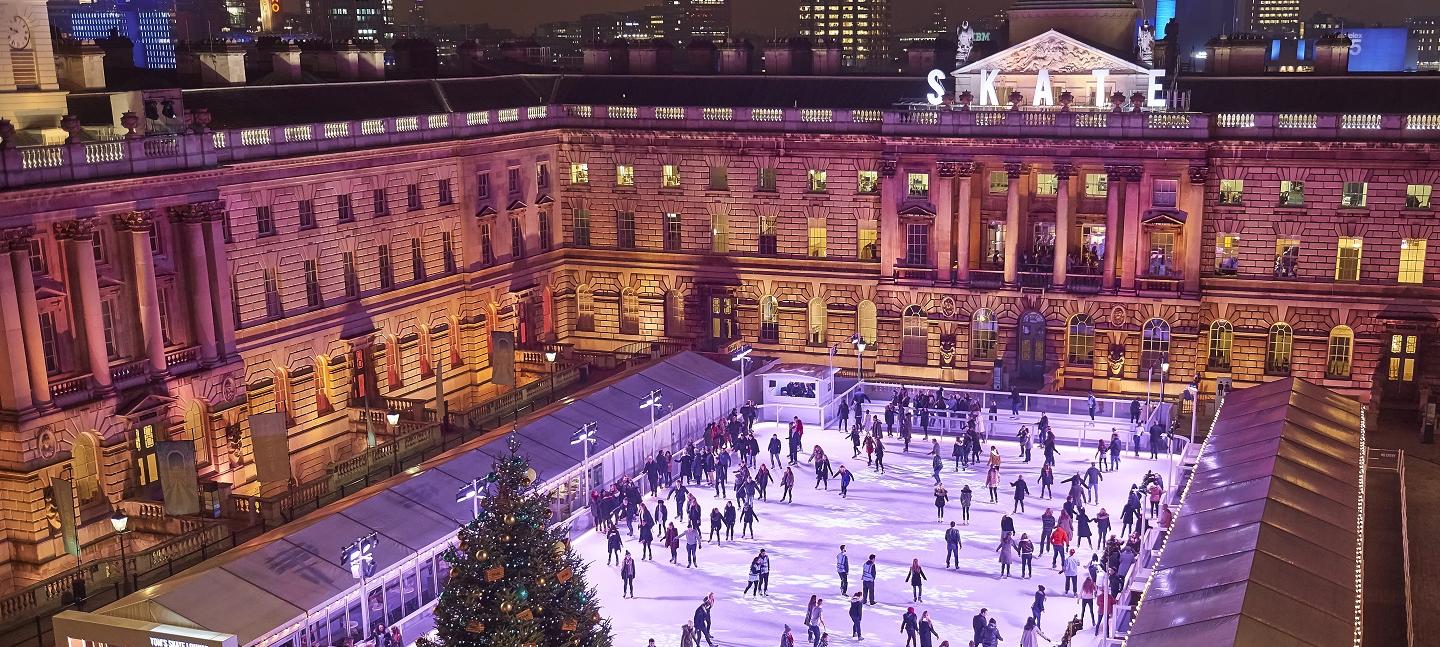 Do you have any tips for me to help me make the most of the UK and western Europe in the new year? Do you have plans to better explore your own hometowns? I'd love to hear them.